Tomorrow we welcome BSC Glasgow to Christie Gillies Park in our first Lowland League match at home in the new decade.
We go into the game on the back of an excellent 1-0 win on the road last week against Spartans – a victory that moved us to fifth in the league table.
Saturday will be another challenging game with BSC sitting in fourth place.
Gaffer, Gary Jardine, said "BSC are a really good side and one who have already beaten us this season so there's that incentive there for a wee bit of revenge.
"Having had Spartans, now BSC and Kelty Hearts before the month is out, it's a really testing period for the players but one that we're enjoying.
"We approach every game in the same manner and the players are confident."
When asked about his views on the season so far he added "We're doing better than what we expected but now that we are where we are, we want to continue to improve.
"If we match the tally we did for the first half of the season (29) in the second half then I'll be delighted. "The aim at the start of the season was to get to 30 points as quick as we could so now we have to look at reaching 50.
"We hadn't beaten Spartans or East Kilbride in the Lowland League before and we've managed to do that this season so it's really good for the club.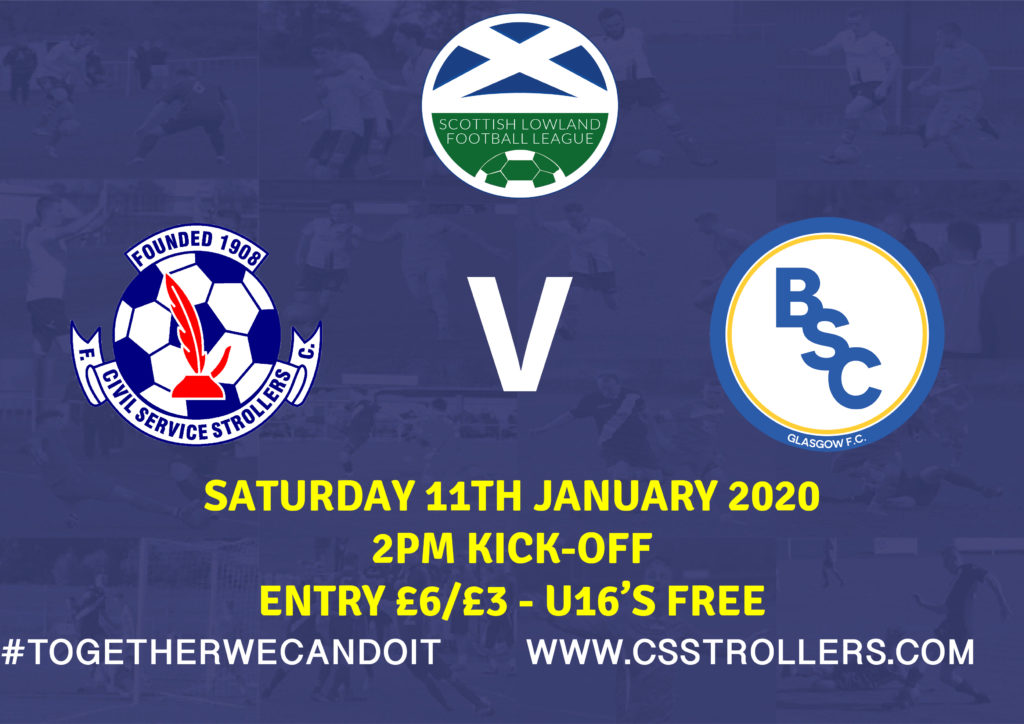 "What we've tried to do is target teams who finished above us last year and Spartans were one of them. That's not singling those clubs out but the players have responded to that.
"If we can take some more points in the next month or so then that would be remarkable and we maybe could look at a top three finish, but right now it's about looking at BSC."
The action gets underway at 2pm and entry is £6 for adults £3 for concessions and u16s are FREE.