A brace from Ross Kavanagh, after Cumbernauld Colts captain Stephen O'Neill had grabbed his sides opener, was enough to take the points on a wet and windy afternoon at Christie Gilles Park.
The Strollers replied with second half goals from John Dunn and Cammy Muirhead, but it wasn't enough.
However to most of those watching this enthralling encounter, it could, and probably should, have been much more for a Civil side who played some of their best football of the season and thoroughly dominated after the break.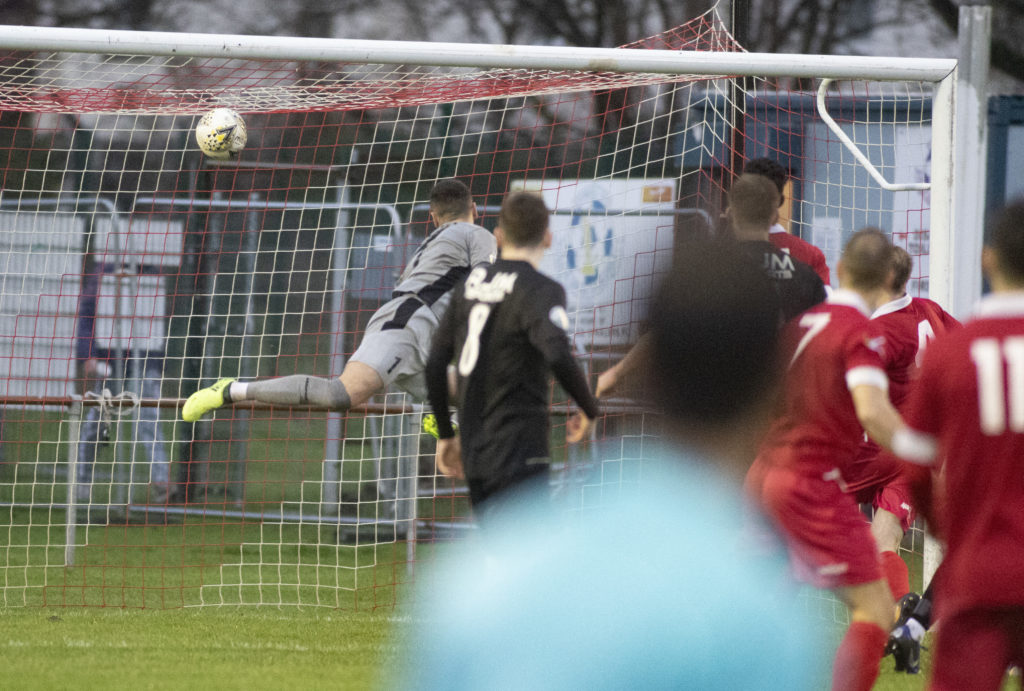 To give the Colts their due, they defended like their lives depended on it all day, and Scott Davidson in particular was imperious in the first half. It was from one of his raking cross field clearances that the Colts took the lead on 12 minutes – Jeff Fergus headed it onto Ross Kavanagh who cleverly flicked it first time into the path of O'Neill.
The Colts captain rode one tackle and had the time to steady himself, advance on goal and clip the ball beyond Josh Donaldson in the Strollers goal. They doubled their advantage on 25 minutes when Kavanagh pounced on a loose headed clearance, turned and hooked home first time from the edge of the Strollers box. 
But in between times – despite the constant harrying from the Colts front six – the Strollers played well and dominated possession. Daniel Irving and Jack Downie were linking up well down the right, while John Dunn and Ryan Shanley probed down the left.
Shanley created one glorious chance from nothing just after the half hour mark – flicking the ball over one defender, before half-volleying just wide from 20 yds out. Mark McConnell, who also put in a solid shift at the back for the Strollers, then burst forward and left fly from distance – but Jonathan Grier in the Colts goal was equal to it.

And just before half-time Scott Clapperton hooked just wide after a great team passing move opened up the Colts in stoppage time.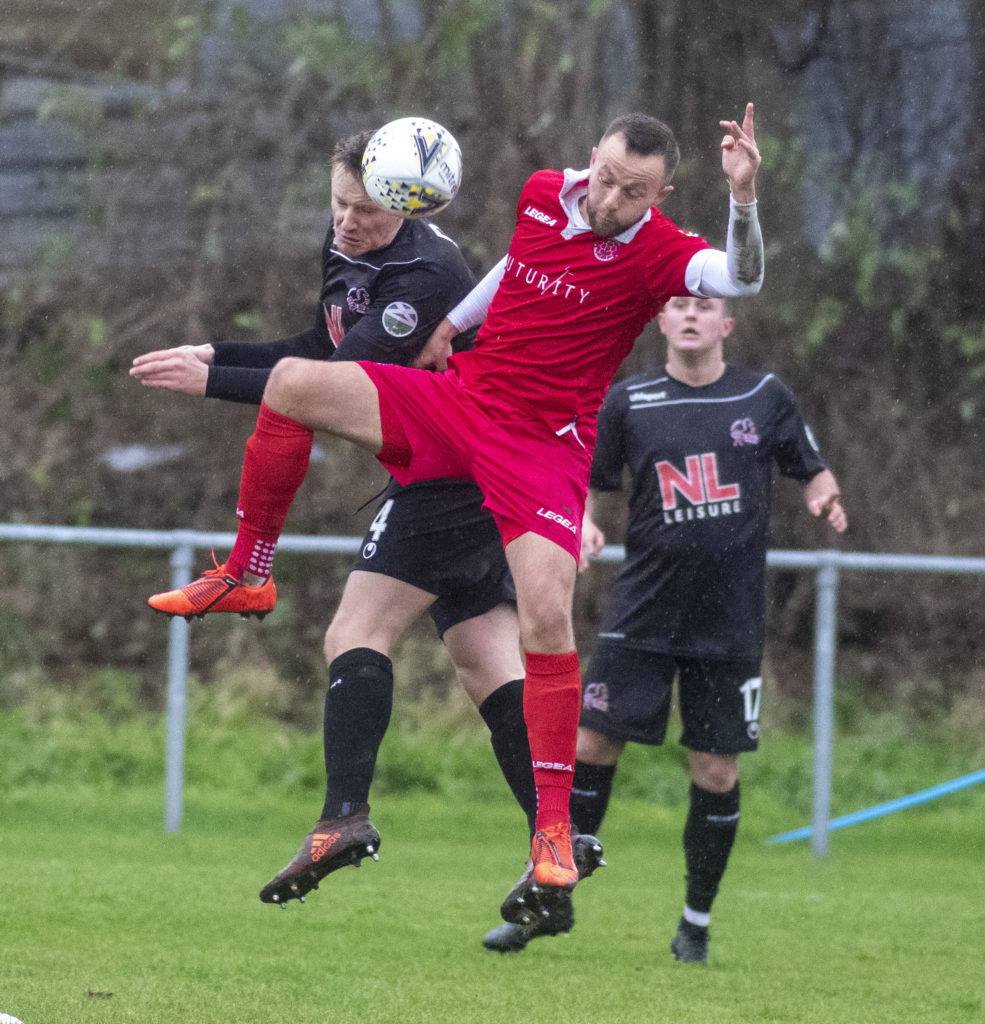 The half ended with 8 minutes injury time after Scott Davidson was involved in a couple of late head clashes – the one with Matthew Cunningham saw both players require lengthy treatment and Davidson ended the half with blooded features, looking like he had been on the undercard for Joshua v Ruiz title bout.
In the second half, Strollers came out firing. They scored early – Mark McConnell again pushed forward and crossed to Alieau Faye, whose lay off was sweetly stroked home from the edge of the box by John Dunn to make it 2-1.
Civil then laid siege to the Colts goal. Jonathan Grier pulled off two brilliant saves from sub Cammy Muirhead, and somehow managed to glance one close range prod from Faye over the bar, when it looked like the big number 5 was certain to score. Faye was also inches away from connecting with another perfect cross from Cammy Muirhead, whilst Scott Clapperton headed wide when under pressure inside the 6 yd box.
Civil were doing everything but score as Andy Mair, Ryan Shanley and Alieau Faye grew in influence. 
The Colts were visibly tiring, and spent much of the second half with 10 men behind the ball – but on 73 minutes they gave Strollers a warning shot, breaking forward with a great flowing move that ended with Josh Donaldson brilliantly blocking a goal bound strike from Fraser Team.
But just a couple of minutes later, Team burst down the right again, wriggled his way along the Strollers bye line and managed to sweep the ball into the path of Kavanagh who made no mistake from close range.
There was still time for Muirhead to grab a late consolation – Shanley did the hard yards, and his strike hammered into the bar and down to Cammy who reacted first and prodded home. But there was no time left for a leveller.
Worth finishing with a positive comment about both teams efforts to help the less well-off in their communities. Colts were heading back after the game for a fundraising sleep-out to help the homeless in their area – while both teams have been active in supporting local food banks.
Civil even offered free entry to the game, to anyone bringing any food donations to help local food banks over Christmas. Credit should go to both teams for their efforts both on, and off, the pitch today.